Our Blog
Top 5 Home Security Systems in Omaha!
Keep Your Home Safe!
Protecting your loved ones starts with protecting your home. Home security systems lower the risk of devastating home break-ins and help you sleep soundly. With so many home security system options available, it?s hard to know which features you need. Take a look and see which system would work best for you.
#1 MOST POPULAR
Protect Your Home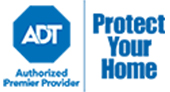 Features
Available in Omaha

Same day install available

Control your system via mobile app

Money-back guarantee
CALL PROTECT YOUR HOME
#2
Vivint
Available in Omaha

24/7 monitoring

Smart locks and doorbell camera

Professional installation
CALL VIVINT
#3
Protect America
Features
Available in Omaha

Professional monitoring 24/7

Available HD night vision camera

Price-matching guarantee
CALL PROTECT AMERICA
#4
SEi
24-hour protection

Free consultation

HD video surveillance

Monitoring from $26/month
Location
2238 S. 156 Cir.
Omaha, NE 68130
(402) 333-3233
#5
Webco Security
Activation from $24.99

100% maintenance coverage

Smart home options

Over 7,000 customers in Omaha
Location
2308 Bob Boozer Dr.
Omaha, NE 68130
(402) 339-0655

Peace of Mind.
In the largest city of The Good Life State, it?s easy to forget that property crime can occur at any time. However, 86 percent of the crimes committed in Omaha are property crimes, including theft and burglary. The theft rate is one and a half times higher than the national average, and the burglary rate is near the national average, according to NeighborhoodScout.com.
Omaha?s overall crime index rating is eight out of 100, with 100 being the safest. Like most metropolitan areas, not all Omaha neighborhoods expose you to the same risk. But property crime occurs even in the safest neighborhoods. Getting a home security system in Omaha can minimize your risk and protect you from the most dangerous and damaging break-ins.